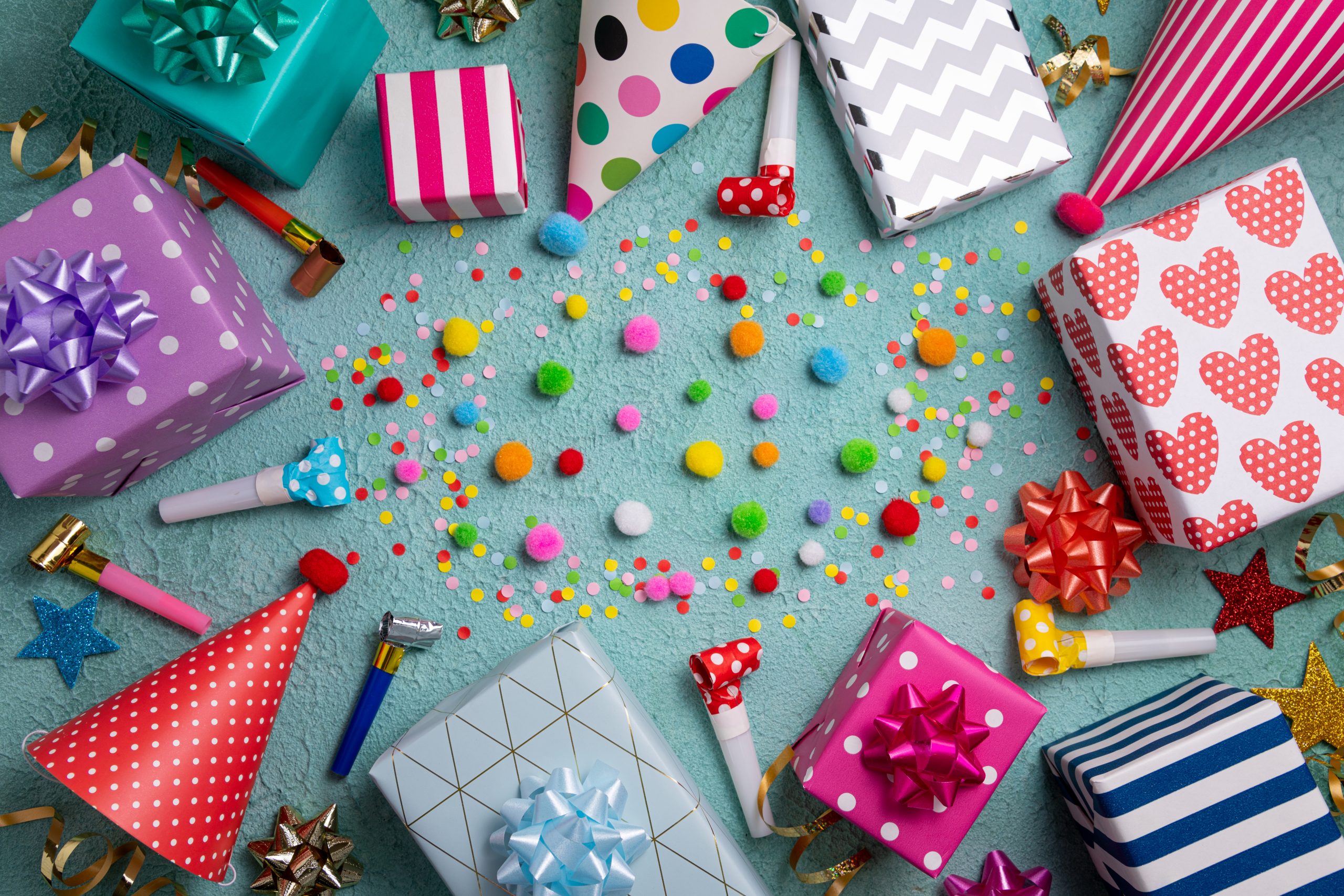 Read Time:
11 Minute, 32 Second
Finding the perfect gift for special occasions can be a daunting task. Whether it's a birthday, anniversary, or holiday, we all want to give something meaningful and unique to our loved ones. But what if you could surprise them with something that is truly one-of-a-kind? In this article, we will explore 10 unique gift ideas that are sure to make any occasion special. From personalized gifts to gourmet meals, there's something for everyone! So let your creativity run wild and get ready to wow your loved ones with these creative presents.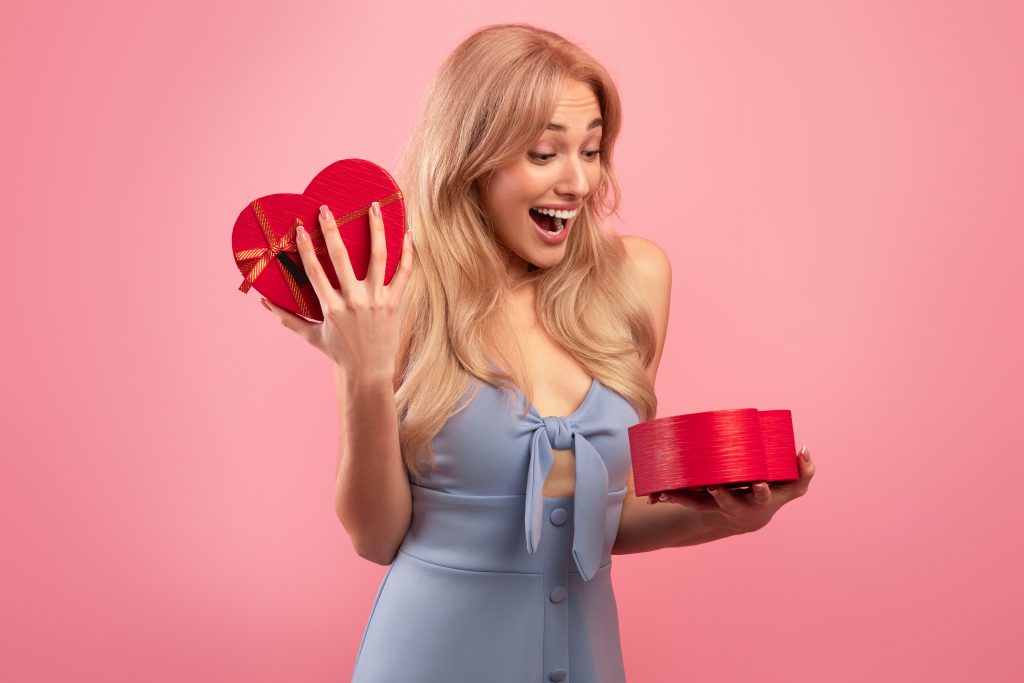 1. Gift Basket
A gift basket is a great way to show your loved one that you care. You can customize the contents of the basket to suit their interests, making it a truly special and unique present. Fill it with their favorite snacks, books, or items related to their hobby; the possibilities are endless! Stop by your local grocery store and pick up some gourmet food items like cheese, crackers, and wines. Or you can fill it with beauty products like lip balm, bubble bath, and nail polish. Whatever you choose, make sure it's something that your recipient will love! A gift basket is also a great way to show someone how much you appreciate them and give them a little something extra for any occasion.
2. Personalized Gifts
Personalized gifts are a great way to make someone feel special and show your love. From custom jewelry to personalized mugs, there are plenty of ways to give a one-of-a-kind gift that the recipient won't soon forget. One of the most meaningful gifts you can give is something that has been handwritten, such as a letter, poem, or piece of art. You can also opt for an item with a personal message printed on it – like a t-shirt or mug – making it extra special. For an even more unique touch, look for items that feature photos or custom artwork created just for them.
Whether you're looking for a gift to mark an anniversary, birthday, or other special occasions, personalized gifts are always appreciated. They're ideal for showing someone how much you care without breaking the bank – and the recipient will know that you put in extra effort to make them feel special. So if you want to give someone something truly special this year, consider giving them something with a personal touch!
3. Fitness Gifts
If you're looking for a unique gift for someone special, why not give the gift of health? Fitness gifts are perfect for encouraging healthy habits and showing your loved one that you care about their well-being.
For active friends and family members, consider gifting them a gym membership or sports equipment to help them reach their fitness goals. For those who need an extra motivation boost, try giving them a wearable tracker like a Fitbit or Apple Watch. These devices include helpful features like heart rate tracking, sleep monitoring, and calorie counting – making it easier than ever to stay on top of physical activity goals.
Fitness gifts don't have to be expensive either – there are plenty of affordable options out there! Consider purchasing exercise DVDs or books that offer step-by-step instructions on how to do various exercises in the comfort of your own home. You could also give them a subscription box filled with snacks and supplements to help fuel their workouts. And don't forget the basics – a good pair of running shoes, comfortable workout clothes, and a water bottle can go a long way!
No matter what type of fitness gift you choose, your loved one will be sure to appreciate it. After all, nothing says "I care about you" like helping someone reach their health goals!
4. One-of-a-Kind Pieces of Artwork or Jewelry
Looking for the perfect gift for someone special? Consider giving a one-of-a-kind piece of artwork or jewelry to make your present truly unique. Whether it's a painting, sculpture, necklace or bracelet, there are lots of ways to make the gift extra special.
When searching for art, look for pieces that you know will be meaningful to the recipient. If you have some idea of what they like, find an artist whose style fits their taste. You can also search online stores and marketplaces to find something specific. There are tons of options available – from modern prints to vintage finds – so take your time looking until you find something perfect!
Jewelry is another great option when it comes to giving a one-of-a-kind gift. Whether it's a handmade bracelet or an antique ring, finding something unique that stands out from the crowd is easy! Look through local jewelers or online shops for pieces that fit your budget and match the recipient's personality.
Giving someone a one-of-a-kind piece of artwork or jewelry is sure to put a smile on their face and show them how much you care! With so many options available, you're sure to find something that they'll love and cherish forever!
5. Bottle of Wine or your favorite drink
A bottle of wine or your favorite drink is always a great gift for any occasion. Not only is it a thoughtful gesture, but it's also an easy and inexpensive way to show someone you care. Whether you're celebrating a special birthday, or anniversary or just want to show gratitude for someone's kindness, a bottle of wine is sure to make the celebration even more special.
For those looking for something unique, consider gifting your recipient their favorite type of wine or beer. If you don't know what they like, try searching online for reviews and recommendations from other drinkers. You can also ask around and find out what their friends are drinking so that you can get an idea of what would be best suited for them.
If alcohol isn't your thing, why not give them a bottle of their favorite soft drink or juice? You can also get creative and mix up some drinks at home if the occasion calls for it – just be sure to include some tasty snacks to go with it!
Whatever type of drink you decide on, be sure to add a heartfelt message along with the gift. A simple "Thank You" or "Happy Birthday" will do wonders in showing how much you appreciate them! With the perfect combination of beverage and personal touch, you'll have the perfect gift ready to enjoy!
6. Hot Drinks delivered right to their doorstep
Hot drinks delivered right to their doorstep are the perfect gift for any occasion. Whether you're celebrating a birthday, or anniversary, or simply showing appreciation for someone's kindness, hot drinks are a great way to express your appreciation. Not only is it convenient and affordable, but it also shows thoughtfulness by allowing your recipient to enjoy something cozy and comforting without ever having to leave their home.
One of the best things about ordering hot drinks online is that you can personalize them with special messages or flavors. You can even find unique options such as balsamic vinegar-infused lattes or lip balm-infused cappuccinos. Or if they're not into coffee, you can order some hot cocoa, tea, or even flavored water! Plus, if you want to add an extra special touch, you can include a fun game night kit along with the drink delivery.
How about sending a box of fuzzy socks with the drinks? It's a great way to make someone feel warm and cozy while giving them something practical at the same time. You could also opt for adding in a personalized note as well – all these little touches will make your gift more meaningful and memorable!
No matter what type of hot drink you decide on – be it coffee, tea, cocoa, or something else – delivering it straight to your recipient's doorstep is sure to put a smile on their face and make their day more special than ever before!
7. Special Message
A special message is a perfect way to make any gift even more meaningful and heartfelt. Whether you want to express your love, gratitude, or appreciation, a personalized message is sure to touch their heart and make them feel extra special.
You can add a personal note to almost any gift, but if you really want to get creative, there are so many ways to show your recipient how much they mean to you. For instance, you could write a heartfelt poem or limerick that perfectly encapsulates your feelings for them. Alternatively, why not pen a short letter expressing exactly how much they have impacted your life? Or if you're looking for something more unique, why not create an origami heart with a secret message inside it?
If writing isn't your forte, don't worry! There are other options available too. You could record a video of yourself delivering the message directly or even play them a song that captures the sentiment perfectly. When it comes to creating a truly one-of-a-kind gift experience, the possibilities are endless!
No matter what type of special message you decide on in the end – be it written or verbal – adding this personal touch will make your gift infinitely more meaningful and memorable. So go ahead and take some time out of your day to create something truly spectacular; your recipient will surely appreciate it!
8. Game Night Gifts
Game night gifts are the perfect way to show your friends and family how much you care. Whether you're looking for something fun, unique, or just plain silly, there's a game night gift out there for everyone!
For the board game enthusiast in your life, why not get them a classic game like Monopoly or Scrabble? Or if they're feeling adventurous, there are plenty of newer board games with interesting twists that they can enjoy. There are also card games like Uno, which is always a hit at any gathering.
If you know someone who loves role-playing games, then why not get them a Dungeons & Dragons starter set? It comes with everything they need to get started on their epic adventure. And don't forget about party games! They make great icebreakers during game nights and come in all sorts of varieties: Charades, Pictionary, and Trivial Pursuit are just some examples.
Finally, you can always go for something extra special by getting custom-made gifts for your loved ones. Personalized mugs with funny sayings or even personalized playing cards can really make a statement and add an extra element of fun to game night! So no matter what type of gift you choose, your friends and family will be sure to thank you for making their next game night even more enjoyable and memorable.
9. Balsamic Vinegar for Gourmet meals
Balsamic vinegar is a great way to add a unique twist to any gourmet meal. This special type of vinegar has been aged for years and is full of complex flavors that will tantalize your taste buds.
It's usually made from a combination of white or red grapes and adds sweetness and acidity to your dishes. Balsamic vinegar can be used as an ingredient in salad dressings, marinades, sauces, and even desserts. It's also perfect for drizzling over vegetables or meats for extra flavor. Not only does it add incredible flavor to food but it also looks beautiful when served in a decorative bottle!
When looking for quality balsamic vinegar, you want to make sure you choose one that has aged at least 12 years. This ensures that the flavor is complex and the consistency is thick without being too acidic or sweet. Quality balsamic vinegar normally come with a higher price tag but they are definitely worth it if you're looking for something special!
So if you're looking for a unique gift or just want to add something special to your next gourmet meal, balsamic vinegar is a perfect choice! From salads and marinades to desserts and sauces, this versatile ingredient adds richness and depth of flavor that will elevate any dish.
10. Fuzzy Socks to keep warm all winter long
Fuzzy socks are the perfect way to keep your feet warm and cozy during the winter months. Whether you're lounging around the house or going out for a walk, you can't go wrong with a nice pair of fuzzy socks! Not only do they provide warmth and comfort but they also add a stylish element to any outfit.
Fuzzy socks come in all sorts of colors, styles, and designs so there's something for everyone. From bright pink and blues to classic black and white stripes, these comfy socks will make any outfit look chic. They also come in knee-length or ankle-length options depending on your preference.
These socks are made from high-quality materials like cashmere, wool, or cotton that provide warmth without being too bulky or heavy. Plus, many brands offer extra cushioning for added comfort throughout the day.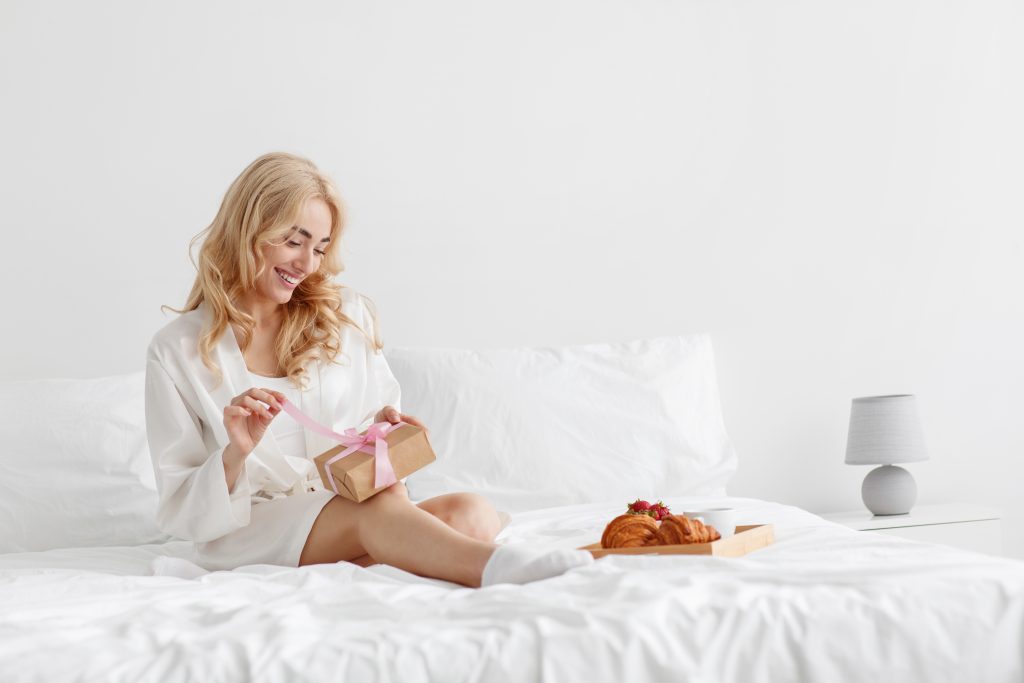 Conclusion
In conclusion, there are many unique gift ideas for any occasion. Whether you're looking for a one-of-a-kind gift, an inexpensive gift idea, or a meaningful gift that says something special, you can find the perfect piece for any occasion. You can choose from personalized gifts, fitness gifts, gift baskets, and more. Or simply write a heartfelt message on a piece of paper and attach it to a bottle of wine or a favorite cup of coffee. Add a personal touch by including a special message with it. There's also game night, lip balm, balsamic vinegar, drinks kept hot and fuzzy socks as fun ideas. No matter your budget or the occasion, you can create something that will leave a lasting impression.