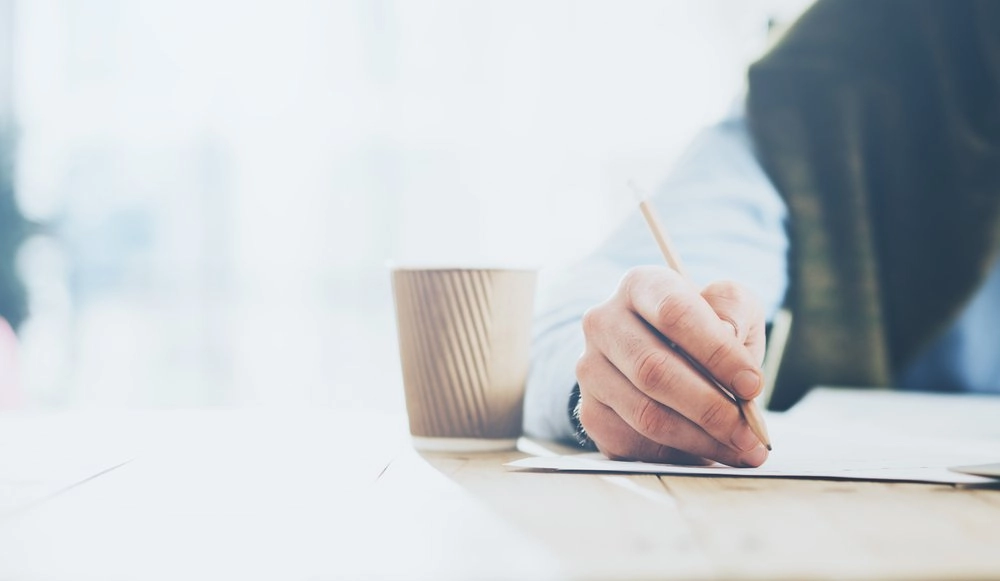 Read Time:
13 Minute, 23 Second
A writer is someone who possesses exceptional writing skills and can produce high-quality content for a wide range of projects. As the digital world continues to evolve, businesses need skilled writers who can create a strong online presence and connect with potential customers. A professional writer can provide various services, from technical writing to creating blog content, email marketing, sales emails, and product descriptions. They can help develop a content strategy, and create guest posts, and product reviews, among others. Freelance writers can offer their services to business owners in need of engaging and informative content that reflects their brand's values and goals. Overall, expert writers are crucial for those looking to elevate their online presence and stand out in today's digital age.
Different Types of Writing Services
There are several different types of writing services that a writer can offer, each with its unique benefits for potential clients.
Copywriting is a service in which a writer creates content for marketing or advertising purposes, to persuade the reader to take action. Technical writing involves creating instructional content, such as manuals or how-to guides. Social media content writing focuses specifically on creating engaging content for social media platforms. SEO writing is the practice of writing content that is optimized for search engines, making it more likely to appear at the top of search results. Finally, product descriptions are a type of writing service in which a writer creates descriptions for products that are not only informative but also persuasive, encouraging potential customers to make a purchase.
Each of these services is unique in its way, but all of them can benefit potential clients in different ways. Copywriting can help businesses increase their sales or conversions, while technical writing can provide customers with helpful information about a product or service. Social media content can help businesses engage with their customers online, while SEO writing can help businesses reach a wider audience through search engines. Finally, product descriptions can help businesses sell more products by providing customers with persuasive information about their products.
Overall, writers who offer different types of writing services can help businesses and individuals develop a strong online presence, communicate effectively with their customers, and ultimately achieve their goals.
Benefits of Hiring a Professional Writer
Hiring a professional writer can provide numerous benefits to businesses and individuals alike. Whether you need articles, blog posts, website content, product descriptions, or social media posts, professional writers can help create high-quality, engaging, and informative content that speaks directly to your target audience. In this article, we will discuss the benefits of hiring a professional writer. From saving time and money to improving your brand's online presence, read on to discover the many advantages of working with experienced writers.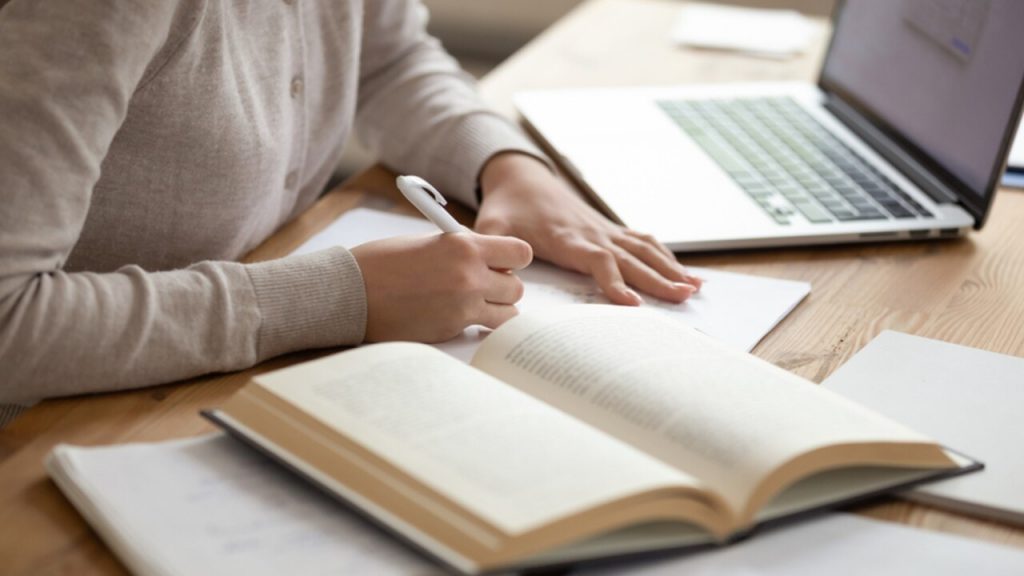 Creative Content
Creative content is an essential component of writing services that enhances the quality and capability of communication with the reader. Writers who excel in creative writing can produce a wide range of content, including blog posts, social media updates, website content, poems, short stories, and even technical documentation. Creative content writers can use the power of words and carefully crafted sentences to take readers on an enthralling journey into different worlds, experiences, and emotions. With a creative mind and expert writing skills, they can breathe life into any topic, making it more intriguing and engaging.
Blog posts, for instance, are an excellent platform for creative writing. A skilled writer can use storytelling, humor, or even controversial topics to get readers hooked and engaged with the content. Creative social media updates can captivate followers and help businesses build an online presence. Website content can inform and persuade visitors to engage with the brand. Poems and short stories can evoke empathy, inspire thought-provoking conversations, and connect readers on a deeper level.
Increased Visibility
Professional content writers can help businesses increase their online visibility through effective SEO content creation, social media management, and website showcasing. With the vast amount of content on the internet, it can be challenging for businesses to stand out and attract potential clients. By hiring a content writing service, businesses can ensure that their website is optimized for search engines, making it easier for potential customers to find them. Effective SEO content creation entails the use of relevant keywords, meta descriptions, and internal/external linking.
Furthermore, social media management is crucial for building an online presence. This involves creating and curating high-quality, engaging content that aligns with the brand's values and objectives. Posting consistently on various social media platforms can help businesses stay top-of-mind for potential customers.
Finally, a website can serve as a portfolio that showcases the quality of a writer's work. By displaying their writing samples, a writer can demonstrate their skills and expertise to potential clients. Additionally, having a tagline that succinctly sums up the writing service or writer can make a lasting impression on potential clients and differentiate the business from competitors.
Cost-Effectiveness
When it comes to professional writing services, cost-effectiveness is a crucial factor for businesses to consider. The right writer can provide high-quality work at a reasonable price, allowing companies to produce the content they need without breaking the bank.
Hiring a freelance writer on a project-by-project basis can also be an effective way for businesses to save money. Rather than paying a full-time writer, companies can work with freelancers and only pay for the specific services they need. This can free up resources for other business endeavors, without sacrificing the quality of the content produced.
The benefits of cost-effectiveness are clear when it comes to professional writing services. By finding the right writer for the job, companies can achieve their content goals while staying on budget. This approach not only saves money but can also improve the overall quality of the content produced, as experienced and skilled writers can create engaging and informative content that resonates with potential customers. Whether it's for blog posts, product descriptions, technical writing, or any other form of content, cost-effectiveness is key to achieving success.
Quality Guarantee
Professional content writing services have a quality guarantee that ensures clients receive high-quality content tailored to their specific needs. Quality control is an essential aspect of this guarantee and is implemented to ensure that the content is accurate, original, and free of errors. The process starts with a thorough proofreading of the content to identify any grammatical errors, spelling mistakes, or typos.
Editing comes next, where the content is refined to ensure that it is consistent in tone, style, and format. Quality control teams may also use plagiarism tools to check for any instances of copied content, ensuring the originality of the content produced.
Professional content writing services offer different levels of quality control services to clients, depending on their specific needs. Some services may check the content for SEO guidelines to ensure it is optimized for search engines. Additionally, they may offer uploading services that ensure that the content is publish-ready, eliminating the need for clients to make any additional changes. Clients can rest assured that the content produced will meet the highest quality standards, ensuring their satisfaction.
Finding the Right Writer for Your Needs
Finding the right writer for your needs can be a daunting task, especially if you're new to the process. Whether you're a business owner looking to enhance your online presence or a content manager in search of skilled writers, it's crucial to understand what services a writer can offer to determine which one is the perfect fit for your content needs. With the wide range of professional writers available in the market, choosing one who specializes in the form of writing you need can be challenging. In this article, we will discuss various types of content writing and what services you can expect from each writer.
Research Potential Writers
When it comes to finding a writer who can meet your needs, researching potential candidates is crucial. The first step in this process should be to check their writing portfolio and read through testimonials to get a sense of their style and skill level. From there, it's important to discuss your project goals and requirements with them to ensure that they have a clear understanding of your needs.
Aim to find a professional and experienced writer who offers specialized writing services relevant to your project. This can include technical writing, blog writing, or even social media content creation. Consider their hourly rate and examples of content to ensure that it aligns with your budget and expectations.
Ultimately, taking the time to research potential writers can ensure that you find the right fit for your project and help you produce high-quality content that resonates with your target audience.
Check Their Portfolio and Testimonials
Before hiring a writer, it's wise to check their portfolio and testimonials to evaluate their quality of work and professionalism. The first step is to research their past work and look for writing samples that match your content needs. This will give you an idea of their writing style, tone, and ability to engage an audience.
Next, examine their portfolio and writing samples for quality and professionalism. Check for grammar, spelling errors, and formatting to ensure that their writing meets professional standards. The portfolio should also include diverse types of content that showcase their expertise and versatility.
To gain insight into their work ethics and track record, explore the writer's testimonials, reviews, or references from previous clients. This will give you an idea of their communication skills, ability to meet deadlines and work approach.
Overall, choosing a writer with a strong portfolio and positive testimonials from past clients is crucial to ensure you receive high-quality content that meets your expectations.
Discuss Your Project Goals and Requirements with the Writer
Before hiring a writer for your project, it's important to discuss your goals and requirements with them to ensure that they have a clear understanding of what you need. When speaking with the writer, be sure to discuss the type of writing service you require, the delivery timeline, the target audience, the tone of voice that you want to convey, and any specific guidelines or instructions that you have.
For example, if you need blog posts written, you may want to discuss the type of content that you are looking for, such as informative, entertaining, or persuasive. You may also want to discuss the target audience for your blog and the tone of voice that you want to convey.
It's also important to discuss the delivery timeline for your project. Let the writer know when you need the content delivered so that they can plan their schedule accordingly. Additionally, if you have any specific guidelines or instructions, be sure to outline them in detail to ensure that the writer understands your expectations.
By discussing your project goals and requirements with the writer, you can ensure that they have a clear understanding of what you need and can deliver high-quality content that meets your expectations.
Types of Writing Services Offered by Professional Writers
Professional writers offer a wide range of writing services to cater to the needs of potential clients and business owners. Their expertise in various forms of writing, including technical writing, content creation, and SEO writing, can greatly help boost an online presence and attract potential customers. In this article, we'll explore the different types of writing services that professional writers can offer to help businesses connect with their audience and achieve their goals.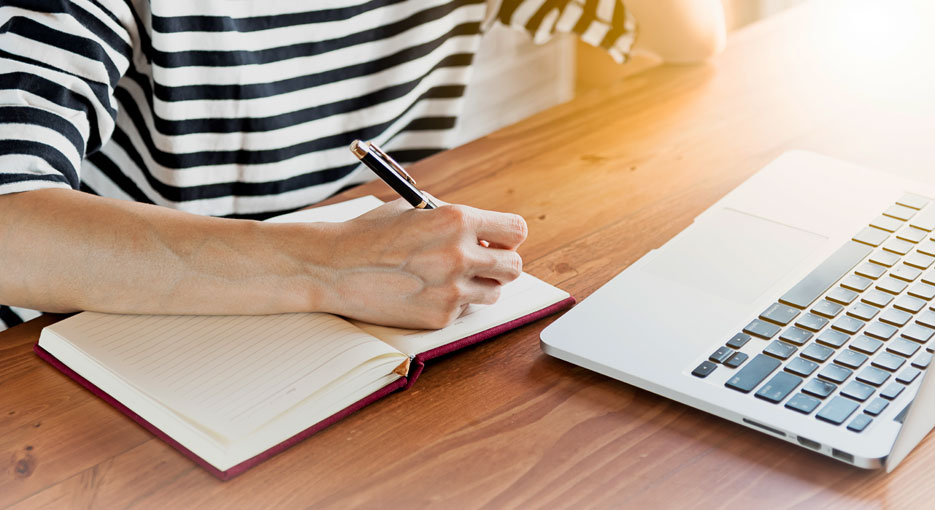 Website Copywriting
Website copywriting is the foundation of a strong online presence. It's not just about writing words that describe your business, but it's also about crafting a narrative that engages potential customers. Web content writers blend copywriting and search engine optimization (SEO) to create content that captures attention, matches your brand and helps with better Google rankings.
Professional writers offer a wide range of website copywriting services that help businesses stand out from the crowd. They can craft compelling headlines that entice readers to click through, clear calls-to-action that guide customers to take the desired action, and clear benefits that help potential customers understand the value of your products or services.
With SEO, web content writers can take your website beyond just being a well-crafted brochure. They use keywords and phrases that match what people are searching for online to help your website rank higher in search engine results pages. This way, potential clients or customers can easily find you. Additionally, writing with SEO in mind can help improve your website's visibility and drive traffic to your site.
Blog Posts and Articles
Professional writers offer different types of blog posts and articles that help businesses reach their target audience. Short-form content such as listicles, how-to guides, and news updates can engage readers who are always on the go and want quick information. However, long-form articles that offer extensive information and insights are ideal for readers who are searching for in-depth analysis and solutions to complex problems.
Moreover, blog writers can help improve a website's SEO ranking by writing content that includes relevant keywords and phrases. Creating blog posts and articles that align with what people are searching for online not only boosts search engine rankings but also drives traffic to the website.
Product Descriptions
Product descriptions play a crucial role in enticing potential customers to purchase your products. As a writer, you can utilize your skills in descriptive language to create effective product descriptions that not only highlight the features of the product but also its benefits to the target audience. Using descriptive language to paint a vivid picture of what the product does and how it can improve the customer's life is key.
When writing product descriptions, it is important to consider the target audience. Understand their needs, wants and desires to create a description that resonates with them. Not only should the features of the product be mentioned, but the benefits of using the product should also be incorporated. By doing so, customers can visualize how the product can enhance their lives and make them feel good about purchasing it.
Remember that effective product descriptions can make a big difference in increasing sales and traffic on your website. So make sure to use your writing skills to create compelling descriptions that accurately describe the product while captivating and engaging the target audience.
Press Release
A press release is a written communication that organizations use to announce news or updates to the media and other stakeholders. It is an essential tool for businesses to generate free publicity and raise awareness of their brand. A well-written press release can catch the attention of journalists and media outlets, resulting in wider coverage and increased exposure.
A successful press release should answer the 5 W's (who, what, where, when, why) and how in the first paragraph to provide readers with the essential information. It should also be newsworthy and relevant to the target audience, with a clear and catchy headline that grabs attention. Including quotes from company officials or industry experts can add credibility and interest to the press release.
To write a press release that gets noticed, it's important to start with a strong headline that summarizes the news. Keep the content concise, focusing on the essential information without being overly promotional. Use clear language and avoid industry jargon that may be confusing to the reader. Finally, include relevant images or videos to support the story and make it more engaging.
Conclusion
In conclusion, creating high-quality and engaging content is crucial for businesses to gain visibility and attract potential customers. Professional writers or content marketing agencies can provide the expertise and skills needed to produce effective content tailored to the target audience. Hiring a writer has several benefits, including increased visibility through optimized content, cost-effectiveness compared to in-house solutions, and the guarantee of high-quality and engaging content. Professional writers can also develop a content strategy that aligns with business goals and maximizes return on investment.