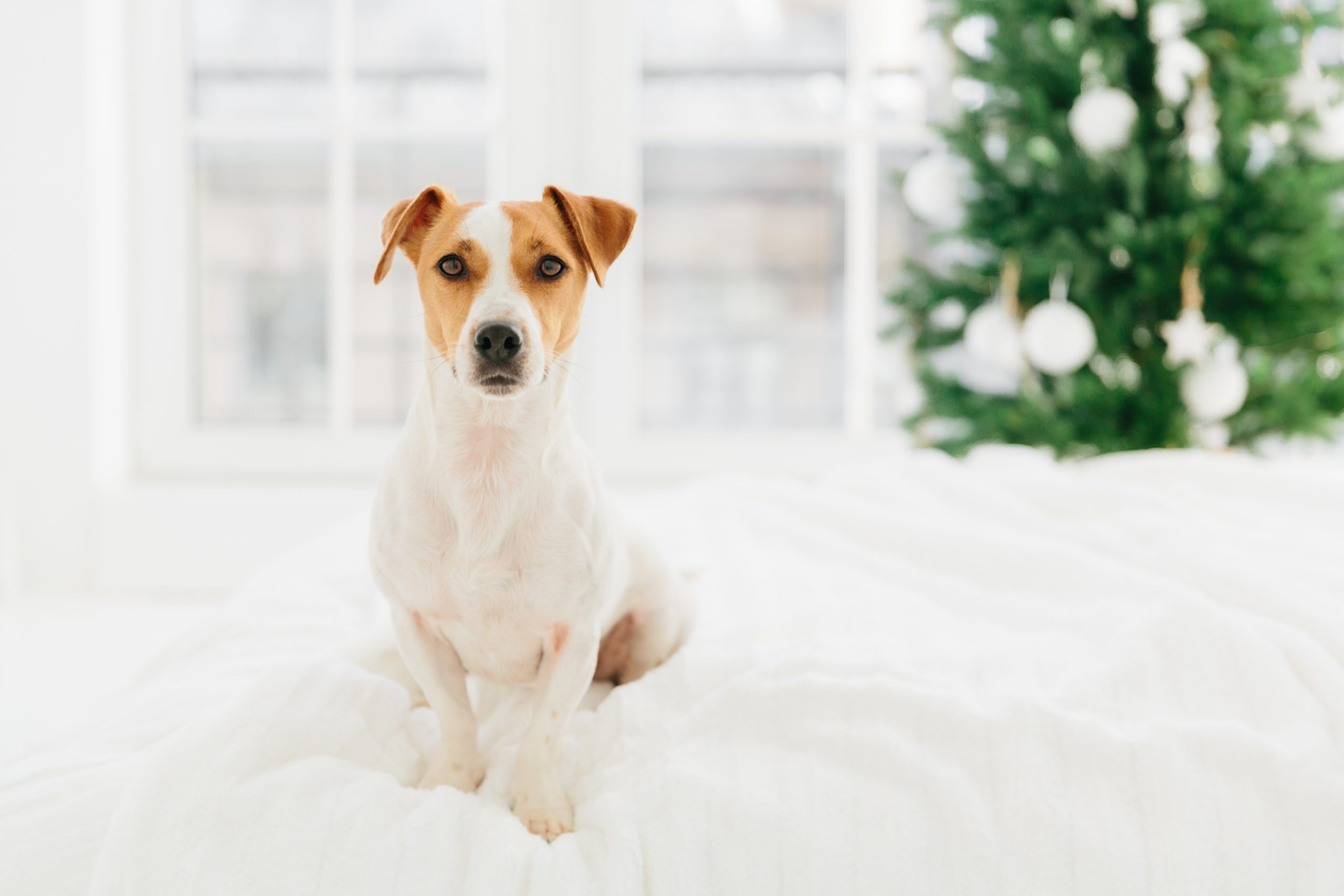 Read Time:
8 Minute, 3 Second
As a dog owner, one of your top priorities is ensuring your furry friend responds reliably when called upon. Whether you're trying to keep your dog safe or simply want to establish better communication with your pooch, being able to count on your pup to come when called is key. In order to achieve this goal, it's important to establish trust and positive associations with your dog. By utilizing positive reinforcement techniques, avoiding negative associations, and keeping training sessions fun and playful, you can build and reinforce the reliable recall your dog needs to stay safe and secure. Here, we'll explore some simple tips and tricks to help you train your dog to respond reliably when you call.
Start With Short Sessions And Basic Commands
Teaching your dog the "come" command is crucial in dog ownership. Basic commands, such as "come" and "sit," should be introduced during brief training sessions.
The key to successful dog training starts with simplicity, clarity, and consistency. By using simple and consistent commands every time you train your dog, you will avoid any confusion and make it easier for your dog to understand what you want.
Start with short training sessions that are no more than 15 minutes, done three times a week or twice daily. Short sessions are more effective because dogs have a shorter attention span. If you have long training sessions, your dog may become bored and lose interest.
When introducing basic commands like "come," always keep your dog engaged and interested. Use a warm, excited tone when giving the command, and don't forget to reward your dog with treats, cuddles, and praise for positive behavior.
The key to successful command training is consistency. Use the same tone of voice each time and be consistent with your gestures and rewards. Eventually, your dog will start to recognize the pattern, and the "come" command will become second nature.
Remember that training takes time and patience. Start with basic commands before progressing to more complex commands. With patience, persistence, and consistency, your dog will learn to obey basic commands and become a more obedient companion. So start today and have fun with your furry friend!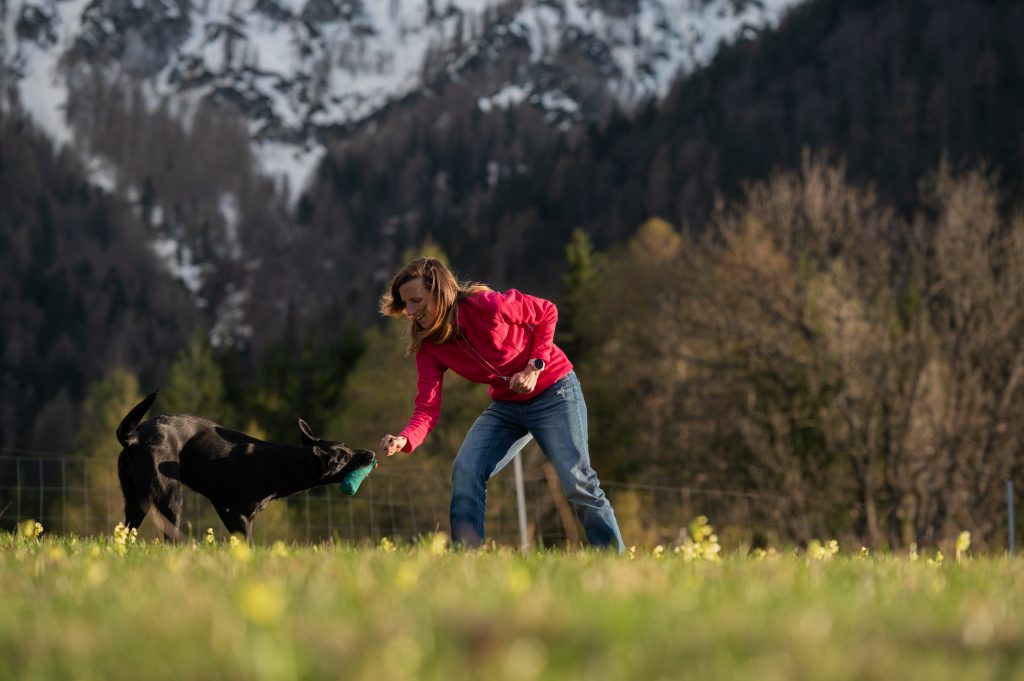 Keep Sessions Fun And Playful
Maintaining an enjoyable and lighthearted atmosphere during training is crucial for instructing your dog to respond to commands. Lack of engagement and interest can result in a decline in motivation and disengagement from the instructional process. Here are some tips to make your training sessions more fun and enjoyable for both you and your furry friend:
1. Incorporate Playful Games: Adding fun, playful games to your training sessions can help make them more exciting and engaging for your dog. Try inviting a friend over with their dog for a playdate or playing hide-and-seek to keep things interesting.
2. Keep Sessions Short: Dogs have a shorter attention span, so shorter, more frequent training sessions are generally more effective. Keep your sessions to around 10-15 minutes, depending on your dog's level of focus.
3. Use Different Toys: Try introducing novel and rotating toys to your training sessions to keep your dog interested. Use different toys like balls, ropes, or plush toys to keep your dog entertained and excited.
4. High-Value Rewards: Use high-value rewards like beef liver or other tasty treats during training sessions, and offer plenty of verbal praise and affection. These rewards can make your dog keep coming back for more training sessions.
5. Incorporate Tricks: Teach your dog new tricks, like "roll over" or "play dead," to help keep them engaged and interested in training. Doing tricks like these can also help your dog become more confident, which helps to build a positive association with training sessions.
Training your dog can be a fun experience for both you and your furry friend. Make sure to keep things light and enjoyable by incorporating playful games, using new toys, offering high-value rewards, and teaching new tricks. By doing so, your dog will stay motivated and engaged, and they will look forward to their next training session with you!
Use Eye Contact And Positive Reinforcement Techniques
Training your dog to come when called is one of the most important commands you can teach them. However, like any other training, it requires patience, effort, and the right techniques. Among the most effective techniques are using eye contact and positive reinforcement.
Eye contact is a powerful tool that can help strengthen the bond between you and your dog. When you establish eye contact with your dog, it shows them that you are focused on them, and they will also feel more connected to you. Dogs are pack animals and thrive on social interactions, such as direct eye contact. Using eye contact can also help to build trust between you and your pet, which is essential in training.
Positive reinforcement is another fundamental technique used in dog training, and it involves rewarding good behavior to motivate your dog to obey your commands. When teaching your dog to come when called, for example, you can use a tasty treat or a high-value reward such as beef liver, as a motivator to reinforce the behavior. Offering positive reinforcement, coupled with eye contact, helps to inspire your dog to follow your commands more willingly.
Incorporating recall cue words into your training sessions, such as "come" or "here," can also help with training. Try using specific recall cue words consistently to help your dog develop an association between the words and the behavior you expect from them.
It's also important to practice in slow, low-distraction environments such as inside the house or a fenced-in area. Using a leash and a long retractable one can provide your dog some freedom but still ensure that they remain under your control. That way, you can gradually introduce new challenges such as an outdoor setting with more distractions, such as busy streets or other animals.
Finally, remember to keep your training sessions playful and fun. Dogs love to play, and incorporating games and toys can help keep your dog interested and engaged during the training sessions. Going for walks, playing with a toy, or incorporating a game of tug can all add some excitement and also reinforce positive behaviors.
Make Sure To Praise Your Dog When He Responds Correctly
During recall training, positive reinforcement plays a crucial role in teaching your dog to come when called. Praising your dog for responding correctly is essential to reinforce positive behaviors and build their confidence during the training process. When your furry friend comes back to you after you call them, make sure to show excitement and affection to let them know that they've done the right thing.
Positive reinforcement helps your dog learn that good behavior is rewarded with pleasant outcomes. Praising your dog is an effective way to provide positive reinforcement, which motivates them to repeat the desired actions. When you praise your dog for coming back to you, they learn that responding to your recall command is a good behavior that leads to rewards.
In addition to positive reinforcement, praising your dog helps build their confidence. Dogs that receive ample praise throughout the training process are more confident in their ability to follow your recall commands. Your dog will become more motivated, attentive, and dedicated to recalling back to you if they know that you're proud of their efforts.
When your dog returns to you after a successful recall, make sure to use high-pitched, excited tones to communicate to them that they've done well. Do not use a stern or angry tone that might discourage your furry companion from recalling back to you. Physical touch also helps to reinforce the praise, such as petting or hugging your dog.
Avoid Negative Associations With The Training Process
When it comes on how to train my dog to come when called, it is important to create a calm and positive atmosphere. Avoid using an excited tone of voice or any negative reinforcement that may cause your dog to feel anxious or stressed during the training session.
To ensure that your dog is safe and focused on the training, it is recommended to use a long leash and harness. This will also prevent any distractions that may interfere with the training process.
Before starting the training, make sure that your dog is well-fed, hydrated and exercised. Giving your dog the necessary attention and care will help them maintain focus during the training and prevent any other needs from distracting them.
Utilize positive reinforcement techniques such as high-value treats and toys to reward your dog for positive behaviors. This will encourage your dog to respond to your call and associate the recall command with a positive experience.
It is important to keep the training sessions short, fun, and playful to avoid any negative associations with the training process. This will ensure your furry friend looks forward to the training sessions and stays motivated throughout the process.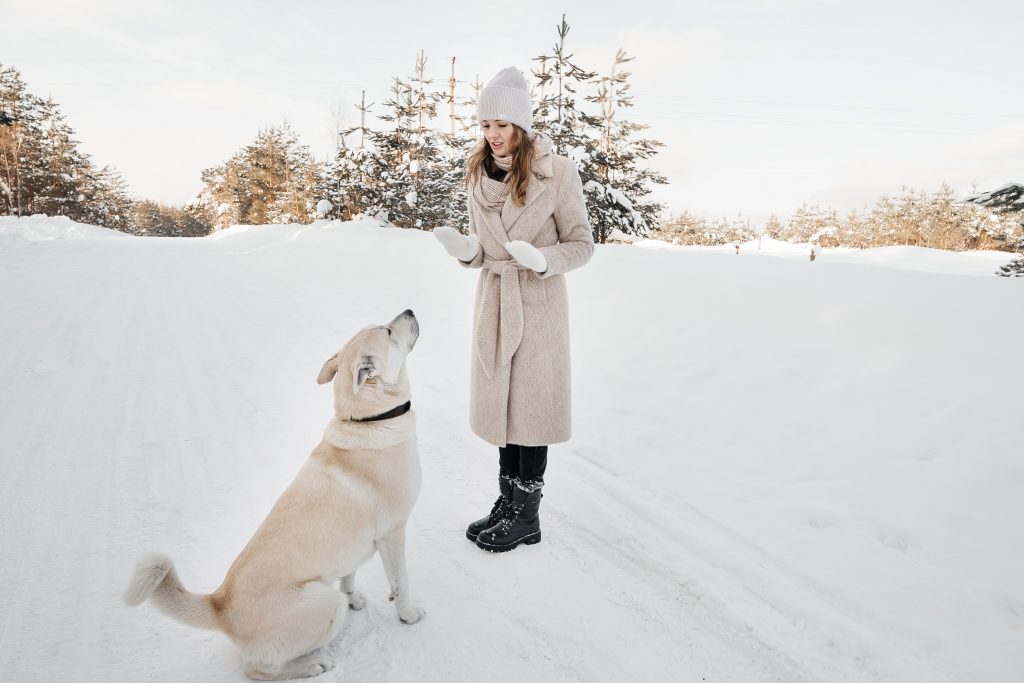 Conclusion
In conclusion, ensuring that your dog's experience of coming to you is always positive is the fundamental rule of recall training. Avoid negative associations with the process and reward your furry friend with a high-value treat or physical affection when they respond correctly. Keep training sessions short and playful by incorporating games and positive reinforcement techniques. Make sure to introduce the importance of eye contact and praise your dog when they comply. Remember not to repeat the word, isolate the reward, and not show it before the recall. By following these tips, you can successfully train your dog to come when called and establish a positive recall cue for any situation.